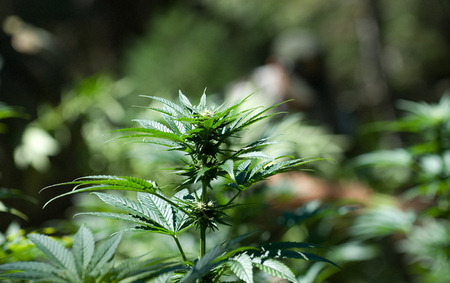 Both mayoral candidates Bill de Blasio (Democratic Party) and Joseph Lhota (Republican Party) favor the idea of marijuana decriminalization.
De Blasio supports the idea of changing legal effects of medical and recreational marijuana usage. "I support legislation to decriminalize the display of small amounts of marijuana," the mayor candidate stated in interview. "The current law saddles many young people with a criminal record unfairly and it must be changed. I think there are appropriate medical uses for marijuana and I am open to policies that allow for medical use."
Christine Quinn, Bill Thompson and Bill De Blasio confessed they have smoked marijuana. John Liu and Sal Albanese back up marijuana full legalization while they have never tried cannabis.
Mayoral candidate from Republican Party, Joseph Lhota also told about his marijuana experience that took place 40 years ago. He was the first candidate supporting marijuana legalization when he was the transit chief of the Metropolitan Transportation Authority. Former Republican mayoral candidates George McDonald and John Catsimatidis both support mitigating of cannabis legislation. George McDonald considers that marijuana should be decriminalized while John Catsimatidis advocates regulated medical marijuana system.
Adolfo Carrión, Jr., the representative of Independence Party, has also stated about his marijuana consumption. He supports marijuana decriminalization despite the fact he is running against De Blasio and Lhota.
All three candidates from Democratic, Republican and Independent parties and the majority of former nominees consider that New York City must have more flexible marijuana laws and support more liberal views of cannabis legislation. About 400,000 arrests have been done and $600 million in taxes have been spent during Mayor Michael Bloomberg's terms.
Regardless who becomes the next New York City mayor, de Blasio, Lhota, or Carrión, he will definitely try to introduce some changes into marijuana legislation.