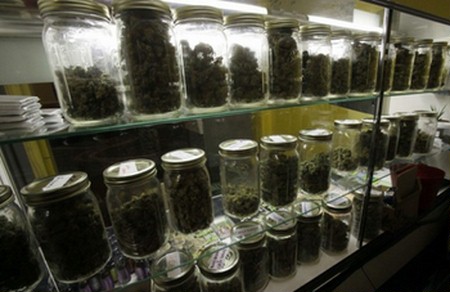 Due to the House Bill 3460, the Oregon Health Authority will be responsible for licensing, inspecting and regulating all medical marijuana dispensaries in Oregon. Regulations on security, marijuana testing and other issues should be drafted until March 2014 by Oregon Health Authority.
Rep. Peter Buckley and Sen. Floyd Prozanski introduced the bill. The state Attorney General Ellen Rosenblum also supported it.
According to the House Bill 3460, dispensaries should be licensed by the Oregon Medical Marijuana Program. Under the current law medical marijuana patients and growers also must be licensed. Such information as criminal background, amount of cannabis and its growers (which must be state-registered) has to be passed by dispensary operators.
Dispensaries also must be checked on pesticides, mold and mildew just to be sure they provide high quality medical marijuana.
The costs for creation and running of a new system will be offset with the registration fee of $ 4,000 which each medical marijuana dispensary must pay.
There are some medical marijuana dispensaries in Oregon, but due to the Oregon Medical Marijuana Act they exist in a grey legal area. According to the OMMA, medical marijuana patients or their caregivers are allowed to cultivate their own marijuana, but the Act does not provide (or prohibit) medical marijuana dispensaries.
So it is up to local authorities whether to tolerate medical marijuana dispensaries or not. For example, in Portland (Multnomah County) dispensaries have been largely allowable in contradistinction from less tolerant areas of the state which includes Jackson, Lane, Washington, and Malheur counties.
As for today, there are about 200 unlicensed medical marijuana dispensaries in Oregon and about 57,000 Oregonians are licensed to use marijuana for medical purposes.
The number of states has already had licensed medical marijuana dispensaries (Arizona, Colorado, New Jersey, Maine, New Mexico, Rhode Island, Vermont, and Washington, DC). The dispensing facilities are in the process of opening in Connecticut, Illinois, Massachusetts, and Nevada and New Hampshire. California medical marijuana dispensaries are not regulated by the local authorities.
Source