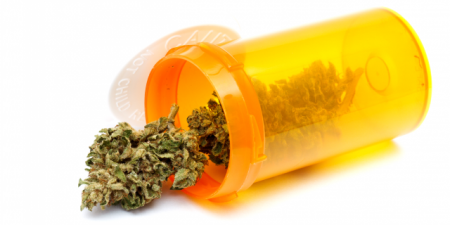 The Senate voted 35-21. Some Republicans were opposed medical marijuana legalization. While other voted for legalization as they thought advantages from medical marijuana in certain medical conditions overweight everything.
If the Illinois bill is signed by Governor Quinn, up to 60 retail points of sale (medical marijuana dispensaries) will get licenses to sell cannabis. Up to 22 cultivation centers would be established to supply medical marijuana to dispensaries.
According to Democratic State Senator Bill Haine, 265 doctors signed the statement in support of medical marijuana legalization for patients with certain medical conditions.
Illinois residents suffering from such serious illnesses as cancer, multiple sclerosis, AIDS would be able to use medical marijuana if their physician recommends it.
The cultivation and distribution of medical cannabis would be regulated by The Illinois Department of Agriculture, Department of Health, and Department of Financial & Professional Regulation.
Patients would be able to buy up to 2,5 ounces of marijuana every two weeks.
According to the bill, marijuana must be cultivated in Illinois, "kept in close container", and smoking in public places would be banned.
Users, sellers and growers of medical marijuana must be fingerprinted and checked.
Those who drive under marijuana influence could lose both their driving license and medical marijuana card.
source: thedailychronic.net