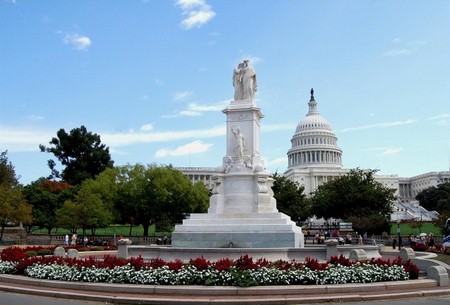 Proposed by Council member David Grosso, the bill would be regulated by the DC Alcoholic Beverages Regulation Administration.
The new bill follows the previous one filed by Council member Tommy Wells. The previous bill introduced in June would replace criminal sanctions for the possession of small amount of marijuana by those over 21 with a 100$ fine.
Both these bills display public views on marijuana legalization. According to April Public Policy Polling survey, 75% of Washington DC residents favor the idea of marijuana decriminalization, and 60% are in favor of legalization, regulation and taxation of marijuana. Similar bills passed in Colorado and Washington last year.
According to the same poll, 54% supported decriminalization of all drugs.
American Civil Liberties Union report on racial inequality when it comes to marijuana arrests has added fuel to the fire. According to the report, Washington DC residents are arrested for cannabis possession much more often than people in other states. Afro-American residents of Washington DC are also arrested much more often than white ones.
Marijuana activists encouraged by the local polling numbers are considering the next year initiative if the council fails to act.
"As Council members look to end marijuana possession arrests, they should also consider the broad human and fiscal toll that decades of failed drug prohibition has wrought on District residents," said Grant Smith, policy manager with the Drug Policy Alliance Office of National Affairs. "Ultimately, drug use is most effectively addressed as a health issue instead of as a criminal justice issue — and this means that a person should not be criminalized for possession of any drug in DC."
The Capital of United States of America is about to follow Colorado and Washington and legalize the possession of small amount of marijuana.
source