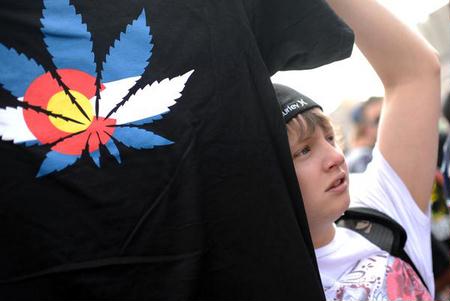 Shop licensing, product packaging, advertising and many other things will be done according to the rules released last Monday. These rules also became an effort to control illegal marijuana market.
You can apply to open a recreational cannabis shop just in two weeks. It is more than likely that the first recreational marijuana store will be opened January 1, 2014.
These rules were adopted to "promote public safety and ensure compliance with constitutional and statutory guidelines" and also to prevent marijuana sale to minors and to the citizens outside the state of Colorado. The recreational marijuana industry will be inspected by the Colorado Department of Revenue.
Final version of the rules varies from the draft form. If you are interested to become one of recreational marijuana shop owners the next information may be useful for you.
According to the rules,
– You must get a license and pay fees from $2,750 to $14,000 to open a cannabis store, growing facility or to make marijuana-infused products.
– Until October 2014, cannabis shops should cultivate themselves all weed for sale.
– All business owners must document all processes related with marijuana growing, processing, and sale with the help of the state's forthcoming online inventory tracking program
– All recreational marijuana facilities must follow security requirements and have surveillance cameras to record all cannabis sales
– Marijuana products must be sold into opaque, child-resistant packages. A label on that package must contain information about marijuana`s potency and all pesticides and fungicides used while its cultivation.
– Marijuana stores cannot use any ad on television, on the radio, in newspapers with "more than 30 percent of the audience … is reasonably expected to be under the age of 21."
– The state Marijuana Enforcement Division is to inspect any recreational marijuana businesses at any time.
According to the U.S. Department of Justice, they won`t interfere in the legalization process, as long as recreational marijuana (in Colorado or Washington state) is regulated by tight rules, kept away from children and out of neighboring states.
"Good regulation not only needs to be easy to understand, it must also provide authorities the ability to enforce the regulation in a fair and transparent manner," Ron Kammerzell, the department's deputy senior director of enforcement, said in a statement.
Washington authorities are expected to create their rules for recreational marijuana businesses in October.