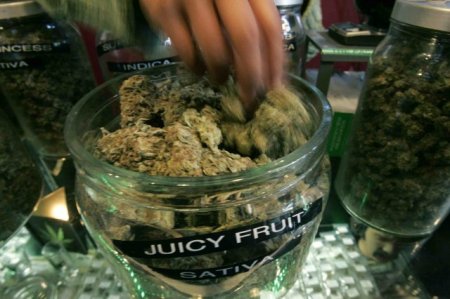 About fifty medical marijuana licensed patients who have registered the dispensary as the caregiver were waiting in line on Friday morning.
Now Rhode Island residents suffering from serious diseases will be able to obtain medical marijuana safely at the new dispensary.
Also two additional medical marijuana dispensaries are to be opened in Warwick and Portsmouth next months.
Lots of patients consider medical marijuana treatment more effective and safer than medications they`ve been prescribed.
The registration certificate has been issued to the Thomas C. Slater Comparison Center by the Rhode Island Department of Health on April 04, 2013 after long approval process. The Center is named after later State Rep. Thomas Slater – the sponsor of medical marijuana use legislation.
Eighteen states and Washington D.C. have legalized medical marijuana use, but only six of them (Arizona, Colorado, Maine, New Jersey, New Mexico, and Rhode Island) have state regulated dispensaries.
source: thedailychronic.net