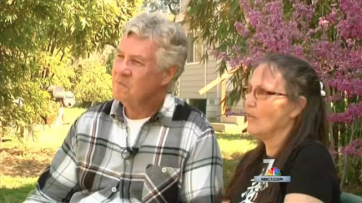 The 64-years-old and his wife Deborah, 59 need medical marijuana because of their health condition. Dennis suffers from a chronic nerve disorder. Deborah is a cancer patient. They got medical marijuana cards in 2011 and began growing cannabis.
"This was just our little private thing that we decided to try because, we were getting tired of all the, she's taking hands full of pills every day for her conditions. And I'm taking antidepressants," Dennis Little said.
Legally, medical marijuana patient can possess only the amount of cannabis referred to his or her health condition. And prosecutors say agents confiscated "hundreds of pounds of usable marijuana".
So that is why there are enough reasons to say the couple was breaking the law. The Little`s, of course, deny charges they planned to sell marijuana. They are confused because of the fact their private health stories have become public.
The case will be reviewed in court. Dennis and Deborah Little can face up to six years in prison.
sourse: nbcsandiego.com