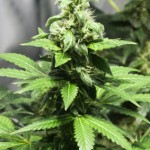 Senator Miguel Pereira filed legislation legalizing cannabis possession (up to one ounce). He thinks that 80% of people who are currently in prison for marijuana possession "are serving fine for non-violent crimes".
But not everybody agree with Senator Pereira. Some even demand his resignation because of this marijuana decriminalization.
"It's outrageous that someone who was elected by the people tries to use his position to cause addiction, sicken and destroy Puerto Rican society," Senator Itzamar Pena avowed.
There are politicians that believe that cannabis decriminalization would lead to growth of drug related crimes.
Now a person possessing marijuana in Puerto Rico could face three years in prison and up to 5000$ fine.
Both Puerto Rico`s Governor Alejandro Garcia Padilla and Justice Secretary Luis Sanchez Betances think that the current marijuana law needs a public discussion.
source: the420times.com