It is commonly known that the U.S. is not apart of the most advanced countries for marijuana research. Due to its legal status, receiving funding for cannabis research has been proven quite difficult in the U.S. The government still holds restrictive policies and regulations on research that will look into the benefits and risks of cannabis, which is available to consumers in numerous states.
The U.S. Drug Enforcement Administration still views marijuana as a Schedule I narcotic, making cannabis more tightly controlled than cocaine and methamphetamines. Because of this, research must obtain approval from the DEA, Food and Drug Administration, and the National Institute of Drug Abuse.
Research has been very limited, leaving patients, healthcare professionals and policymakers without the solid evidence needed to make decisions regarding the plant. Thankfully, there are more advanced countries that allow research that we can look to for answers. Here are 6 of the most advanced countries for marijuana research in the world.
6. Spain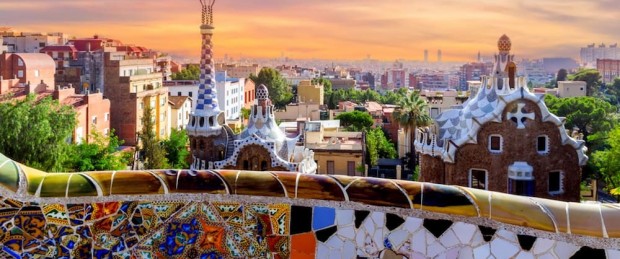 Although Spain currently prohibits medical cannabis containing THC, multiple marijuana research initiatives have come out of the country.
In 1998, researchers at Madrid's Complutense University discovered that THCcan influence programmed cell death in brain tumor cells without negatively impacting surround cells. Then in 2000, the same team tested on rats, injecting them with synthetic THC to eradicate brain tumors. This worked for one-third of the rats, prolonging their lives by 6 weeks.
In 2002, the Spanish team, led by Dr. Manuel Guzman, announced that they had destroyed incurable brain tumors in rats by injecting them with THC.
More recently, pharmacologist, José-Carlos Bouso, along with other top scientists and researchers, created the Spanish Observatory on Medical Cannabis (OECM). The organization is made up of some of the top cannabis scientists. Among this talented team is world renown marijuana scientist, Raphael Mechoulam, who first discovered THC and CBD; as well as Dr. Franjo Grotenhermen, Germany's leading medical marijuana authority.
The observatory is said to promote the works of its member and also highlights the ongoing research done by other Spanish health professionals who are looking into marijuana research.
5.Canada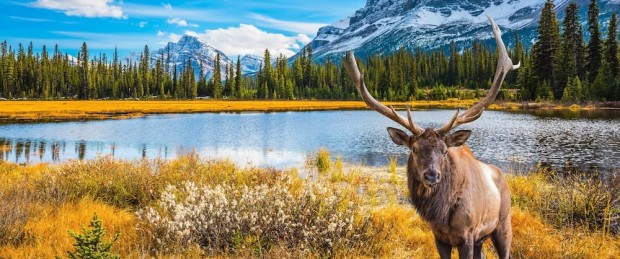 With cannabis becoming legal across Canada next summer, marijuana research has been considered important in the country over time. Canada deserves its spot on our list of the most advanced countries for marijuana research.
As the country prepares to become the world's largest case study of the benefits and risks of marijuana, leaders in the countries cannabis research insist that more studies need to be looked into and completed.
The Canadian Centre on Substance Use and Addiction has set their National Research Agenda on the Health Effects of Non-Medical Use in place. Their website states that "the report is a collaborative effort by CCSA and close to 50 experts and stakeholders representing public health, law enforcement, prevention, academia and non-governmental organizations, and federal and provincial reaper tentatives."
It includes input from the Canadian Institutes of Health Research, the Canadian Academy of Health Sciences, Health Canada, Public Safety Canada and the U.S. National Institute on Drug Abuse International Program.
This past January, the federal government announced that they were investing $1.4 million towards 14 projects that would research the effects of legalizing recreational marijuana. The government hopes that these studies will help in understanding the impact of the country's new pot laws.
"We acknowledge the need to expand our knowledge when it comes to the health effects of cannabis, as well as the behavioral, social and economic implications of its legalization and regulations," Member of Parliament Bill Blair said while announcing the funding at Toronto's Center for Addiction and Mental Health.
It has been mentioned that some of the projects will look at how pot use affects Indigenous communities, pregnant women and teenagers, and others will examine how cannabis use changes once it's legalized and will evaluate the provincial governments' regulatory models for cannabis policies.
These studies will be carried out in hospitals and universities around the country, each will receive a $100,000 grant from the Canadian Institute of Health Research.
4. Czech Republic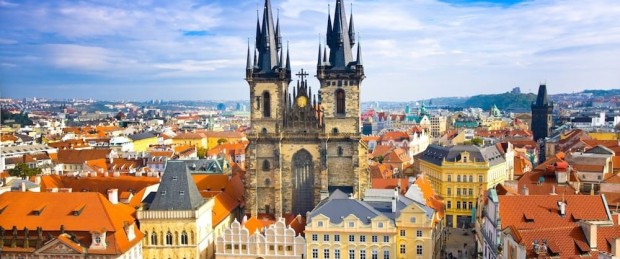 The Czech Republic is home to the International Cannabis and Cannabinoids Institute (ICCI), one of the world's major marijuana research institutions. This alone lands it a spot on our list of most advanced countries for marijuana research.
Members of Americans for Safe Access (ASA) and Dioscorides Global Holdings joined together with the Czech Republic's Minister of Health, Svatopluk Nemecek, to create this research center in 2015.
"The main work of the ICCI is to provide the scientific instruments to public and private institutions all over the world," CEO, Pavel Kubu said in a statement.
The research underway at the ICCI is ultimately about helping people access to medicine that works best for them.
"As a medical cannabis patient who has been benefiting from its use for 14 years, I have felt a responsibility to ensure that other patients in the US, and now globally, have the choice to utilize cannabis treatments," said Steph Sherer, executive director of Americans for Safe Access.
"The creation of the ICCI is an integral step in fulfilling that commitment. The work of the ICCI will remove barriers to access for patients globally by bringing together the current knowledge base for cannabis research as it relates to biomedicine, life sciences and policy sciences to create a platform for sharing, exploration and education."
To be continued…