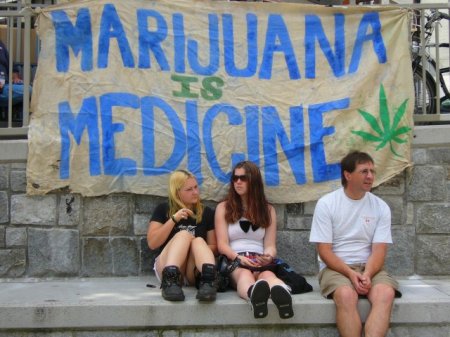 A month ago Illinois voted for House Bill 1, which now must be signed by Governor Quinn to become a law.
Senator Bill Haine (D-Alton) called the bill "one of the most restrictive laws in the country".
House Bill 1 includes the list of 33 "debilitating medical conditions". Patients must be approved by a doctor to use medical marijuana. The allowed amount is 2.5 ounces per two weeks.
Qualified medical marijuana patients would be able to obtain cannabis only at registered dispensaries as marijuana cultivation would be prohibited. Medical marijuana tax would be 7%.
Advocates think it is inappropriate as the price of marijuana from a dispensary could be too high for some patients.
Also advocates are concerned by the fact of patients` fingerprinting and background checking, as well as access to their records.
source: thedailychronic.net